A quality corded carpet is available for the flooring. We lay this on a waterproof underlay and secure it to the ground. We can supply either used carpet, or a new carpet of any colour cut to fit your marquee. Many colours are available to suit your colour scheme. For the best possible finish, a new carpet is laid onto a fully boarded floor.

Our cord carpet ranges have been developed with all markets in mind.

The marquee range - This range has taken the most popular eight popular colours from the lunar/solar range and has been finished with a resin backing.

The Lunar range consists of mixed fibres that are more somber in their range of colours, whilst the Solar range contains bright and vibrant shades, perfect if you want a colour to stand out. The Cord range is marketed in 30 standard colours with 200 other colours also available. Special bespoke colours can be dyed for a minimum order.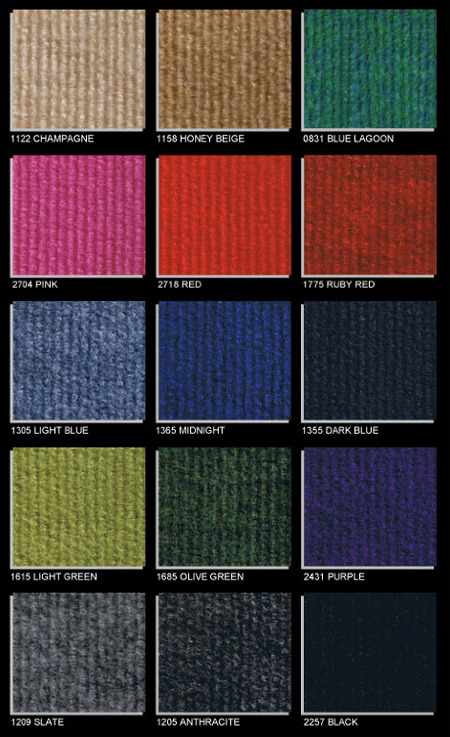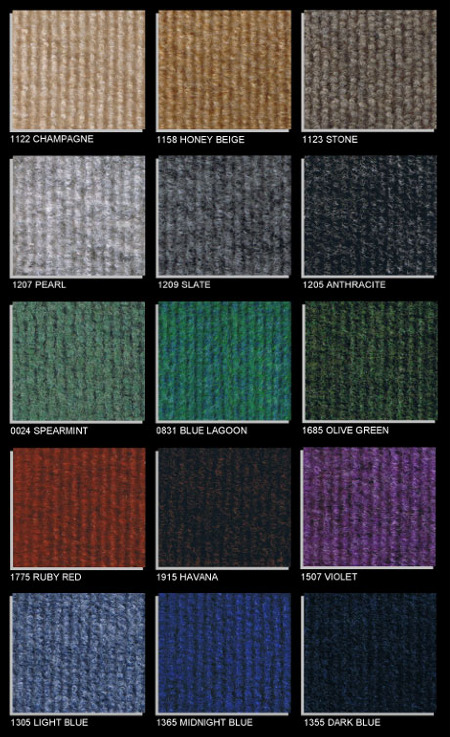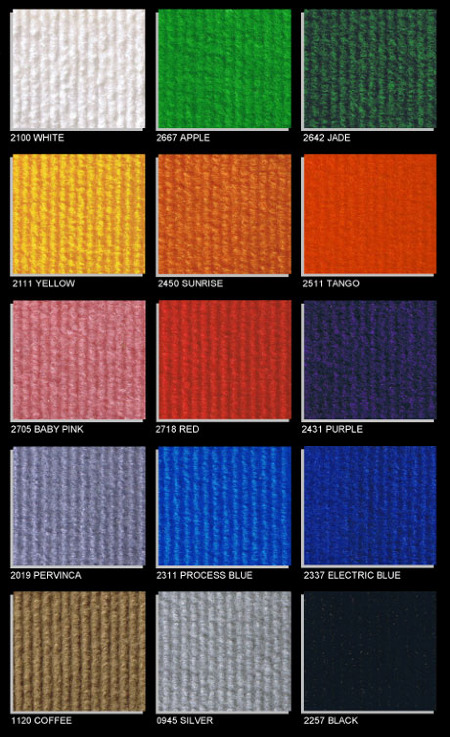 Due to VDU and Monitor display variations, the colour of any sample can not be taken as a true representation. Please request a live sample for colour assurance.

Home About us 3D Planning Marquee hire equipment Coverage Area FAQ Marquee Gallery Pricelist News Jobs Contact Terms and Conditions Links